We want you to get the most out of your 'luxury villa' stay in Solterra, Davenport (near Championsgate and just south of the Disney World Resort area). To help out, we have sourced the following blog post to keep you up to date with news from Walt Disney World Resort. Thanks to the guys over at Orlando Informer for the original post...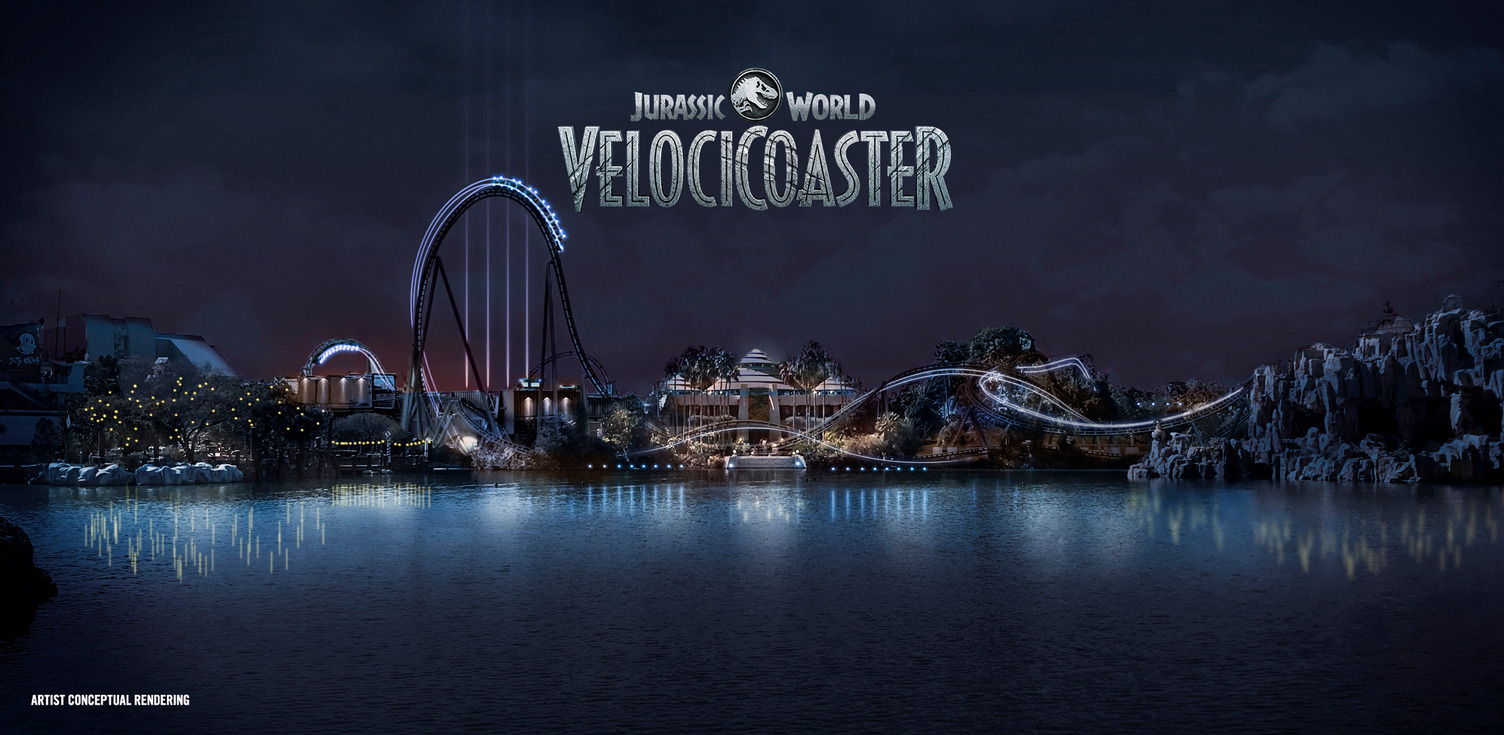 The construction walls are down, the merchandise is out, the music is playing, and the stage is set – all that's been missing is the date.
Jurassic World VelociCoaster has been under development ever since January 2019, when activity suddenly sprung up in Islands of Adventure without any advance warning. And while word wouldn't arrive as to what, exactly, was being built over in Jurassic Park until September 2020 – a delay which, if we're being totally fair, almost certainly had something to do with the raging COVID-19 pandemic – progress has continued unabated ever since.
All of which has brought us to today's long-awaited, much-hyped announcement: we now have an opening date for the mammoth coaster! Guests will be able to come face-to-face with Owen Grady and Claire Dearing, set foot in Jurassic World's raptor paddock, and "feel the rush of the hunt" on Thursday, June 10.
June not only lands squarely within the vague "summer 2021" window that Universal had offered previously, but it also lands right in the middle of the time frame that the company has preferred over the past 11 years when debuting new attractions at its resort. To wit:
While June 10 may not be that far away, there may still possibly be an item that'll help keep us distracted until the big day arrives: technical rehearsals, when Universal will open up the ride for limited periods of time to help train the team members who will operate it. Of course, these soft openings aren't guaranteed, and, even if they do pop up, there's no certainty when or for how long they will last. (We should note that the situation with VelociCoaster is the exact opposite of what happened in 2020 with that year's big attraction debut, The Bourne Stuntacular – it started rehearsals first, on June 14, before getting an official opening date on June 27.)
Do you need even more Jurassic goodies to help tide you over for the next two months? We've got you covered: you can check out the recently released mini on-ride video, showing us a POV perspective of VelociCoaster for the very first time, or get yourself even more psyched up by counting down our four most-anticipated elements of the roller coaster in our big feature.
Jurassic World VelociCoaster opens on June 10, 2021.
---
When will you first arrive at Universal Orlando Resort to ride VelociCoaster for the very first time? Compare notes – and excitement levels – with 120,000+ other theme-park fans in our Orlando Informer Community on Facebook.
And be sure to follow Orlando Informer on Facebook, Twitter, and Instagram for the latest news and tips at Universal Orlando, Walt Disney World, and other Orlando destinations.
That's all folks!
Well, for this post anyway. To stay tuned to the latest news from around the Orlando area, including Disney World, Universal Studios, SeaWorld and many more attractions, just 'opt in' to our weekly newsletter. We won't spam you and you can opt back out if you ever get tired of news from Orlando. Like that would ever happen?!